Useful Information
MENU
How to get to the Congress Venue from the Liszt Ferenc Budapest Airport?
To reach the Congress Venue – NEW! Budapest Marriott Hotel (H-1052 Budapest, Apáczai Csere János str. 4.) - there are several means of transport:
Public transport
Direct shuttle bus service No. 100E is available from and to the Budapest Liszt Ferenc International Airport from Deák tér (city centre). Price: 900 HUF (3 EUR). Stops only at Kálvin tér (M3) and Astoria (M2). http://bkk.hu/en/airport-shuttle/. See other directions: http://www.eccn2017.com/pdf/airport_by_public_transport.pdf From Deák Square walking or 1 stop by metro line No.1.
Shuttle bus
The ​miniBUD service​ offers fixed rates for passengers from the airport to the Congress venue or to inner city hotels:
One way transfer: 3900 HUF / cca. 14 EUR Return transfer: 6900 HUF / cca. 25 EUR Tel: +36 1 550 0000; www.minibud.hu
Taxi
ECCN2017 Official Taxi Company: City Taxi +36 1 211 1111
(Rate: 7000-9000 HUF = cca. 23-30 Euro).
Travel
By Plane
Budapest has direct flight connections​ to all major cities of Europe and to major hubs world-wide. Several low cost airlines operate their flights between Budapest and the large European cities (Wizzair, Germanwings, EasyJet, Air Baltic, Jet2, etc). Budapest Liszt Ferenc Airport has two terminals about 28 kilometers from the city.
By Train
Budapest is connected to the European railway system. There are direct railway links between Budapest and 13 capital cities of Europe and 47 international scheduled trains arrive daily in Budapest. Many international trains have dining and sleeping cars or couchettes. Most international express trains arrive and depart from the Eastern (Keleti) Railway Station. www.mav-start.hu
By Coach
Volánbusz Rt., being a member of Eurolines, operates scheduled services to 22 European countries. www.volanbusz.hu
Public Transportation
Budapest's public transportation systems are operated by the Centre for Budapest Transport (BKK). The service includes buses, trolleybuses, trams, underground trains (Metro) and above-ground suburban trains (HÉV). Buses, trams and trolleybuses run daily from 4:30 a.m. until 11:00 p.m. Three of the four recent Metro lines interconnect at Deák tér Station. Service frequencies range from 15 minutes late in the evening to every two minutes at peak times. Tickets or passes must be bought before boarding. They are available at BKK Customer Service Points, ticket offices at Metro stations, but the best option is to use the vending machines throughout the city. Please note that front-door boarding only policy is in place on some of the bus lines (including 200E from the airport to the city). Additionally, you can try the MOL Bubi public bike-sharingsystem, which consists of 76 docking stations and 1,100 bicycles. Budapest's excellent night bus service has been upgraded to 40 lines. Security guards may check for tickets on board.
For detailed information on Budapest public transportation fares and timetables please visit www.bkk.hu. 
For smartphones official BKK INFO and BKK FUTÁR apps are available at Google Play and iTunes.
Climate
The climate of Budapest is continental. In late August/September usually nice warm weather can be expected with a max. temperature of 25-28 °C, while the lowest temperature during the night ranging between 12-15 °C. Nevertheless some rainy days can be expected.
Insurance
The registration fees do not include provision for the insurance of participants against personal accidents, illness, cancellation, theft, property loss or damage. Participants are advised to take adequate personal travel insurance.
Smoking
Smoking is not permitted in the congress venue. Smoking areas are appointed outside the Budapest Marriott Hotel.
Tipping
Service charges are not added to accounts by hotels and restaurants. You may tip taxi drivers, hotel porters and restaurant waitstaff (up to about 10% of the bill) if you wish to acknowledge exceptional service. At any time, tipping is your choice.
Emergency Details
In an emergency call 112 for Ambulance, Fire Service or Police.
Mobile phones
Please respect the speakers and presenters by ensuring that your mobile phone is switched off during the scientific sessions.
Currency
The Forint (HUF), the official national currency, is convertible. The exchange rates applied in Budapest banks, official exchange offices and hotels may vary. All the major credit cards are accepted in Hungary in places displaying the emblem at the entrance.
Exchange rate: 1 Euro = 305 HUF in August 2017.
Credit Cards
In general, VISA, EC/MC and American Express credit cards are accepted in most restaurants, cafés, shops and petrol stations.
Store and Shopping
The opening hours of Budapest stores are generally 10.00-18.00 on weekdays and 10.00-13.00 on Saturday.
The big shopping centres are open from 10.00-20.00 from Monday to Saturday and from 10.00-18.00 on Sunday.
Pharmacies
Budapest's pharmacies (patika in Hungarian) are well stocked. Each of the 23 districts has an all-night pharmacy open every day. Detailed information can be found at
budapestcity.org
.
Electricity
The voltage in Hungary is 230V, 50 Hz AC.
Recommended Taxi Company
To reach the Hotels or the Congress Venue and to avoid any inconvenience, please use the official ECCN2017 taxi company: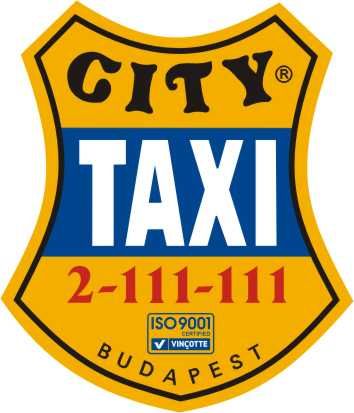 City Taxi
Phone: +36 1 211 1111
www.citytaxi.hu
Credit card payment is available in every car of City Taxi.
Please note, that all licensed Budapest taxi companies have yellow cars and has same rates for all companies, placed clearly visible on the screens. Airport – Marriott route fares should be around 7000-9000 HUF.
Parking
Always try to park your car at a guarded parking lot and do not leave any valuables in the car. Please note, that Budapest is divided into paying parking areas, with one parking meter in each street. The maximum parking time duration is 2-4 hours, tariffs may vary.
Time Zone
CET=GMT+2
Vocabulary
The most important Hungarian words:
yes – igen
no - nem
hi – szia
please - kérem
thank you – köszönöm
you're welcome - szívesen
good morning – jó reggelt!
good evening – jó estét!
good bye – viszlát!
sorry – sajnálom
no problem – nincs semmi baj
how are you? – hogy vagy?
where is..? – hol van..?
I – én
you – te
I don't understand – nem értem
how much does it cost? – mennyibe kerül?
Cheers! - egészségedre!
---
---
Welcome Film Budapest ECCN2017
---
Budapest Business Region
---
Professional Partners
---
Supporters